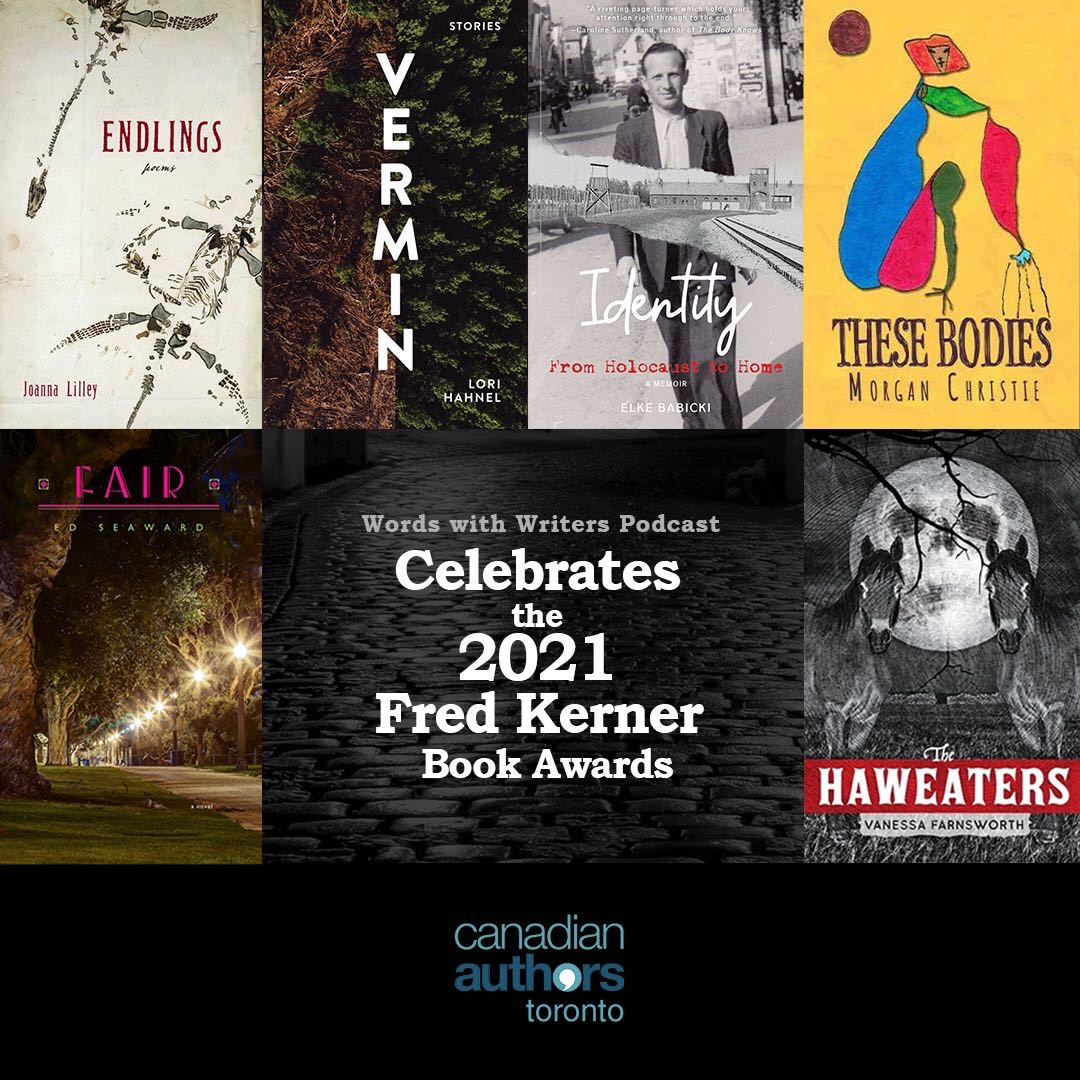 Celebrate the 2021 Fred Kerner Book Awards with Canadian Authors–Toronto's Words with Writers Podcast!
Fred Kerner was a devoted longtime CAA member and an Honorary President of the association until his passing in 2011. In addition to authoring more than twelve books and writing for magazines, radio and TV, he generously devoted himself to guiding and mentoring emerging writers. The Fred Kerner Book Award is awarded annually to the best written work by a Canadian Author's member in the previous calendar year.
This year there were many outstanding contenders, but the award went to Endlings by Joanna Lilley, from a short list that included five other titles: Identity: From Holocaust to Home by Elke Babicki, These Bodies by Morgan Christie, The Haweaters by Vanessa Farnsworth, Vermin by Lori Hahnel, and Fair by Ed Seaward.
A big congratulations to Joanna, Elke, Morgan, Vanessa, Lori, and Ed from Words with Writers! The six authors recently moved us with readings from their award-winning titles and now we're bringing them to our listeners. So sit back in your cozy chair, grab a cup of tea, and prepare to be moved and entertained!